DARE TO COMPARE
Ford Expedition vs. Lincoln Navigator


At a Glance: Expedition vs. Navigator
Family means everything to you. Some of your fondest memories span back to playing board games when you were kid. You'll always remember the sound of your parents laughing with all their siblings and in-laws during the annual holiday parties. Your childhood house serves as your standard for what a loving home should be.
Now that you have a family of your own, you want what's best for them. This includes a family-friendly SUV like the 2023 Ford Expedition or the 2023 Lincoln Navigator. Which model is better for your loved ones? Our Randall Reed's Planet Ford in Humble team finds out in the comparison below for all Humble, Houston, and Kingwood, TX families.

MAXIMUM PASSENGERS
Expedition vs Navigator

MAXIMUM TOWING CAPACITY
Expedition vs Navigator

TRIM LEVELS
Expedition vs Navigator
See the Difference for Yourself
Select a category below to learn more about how the Ford Expedition compares to the Lincoln Navigator.
DESIGN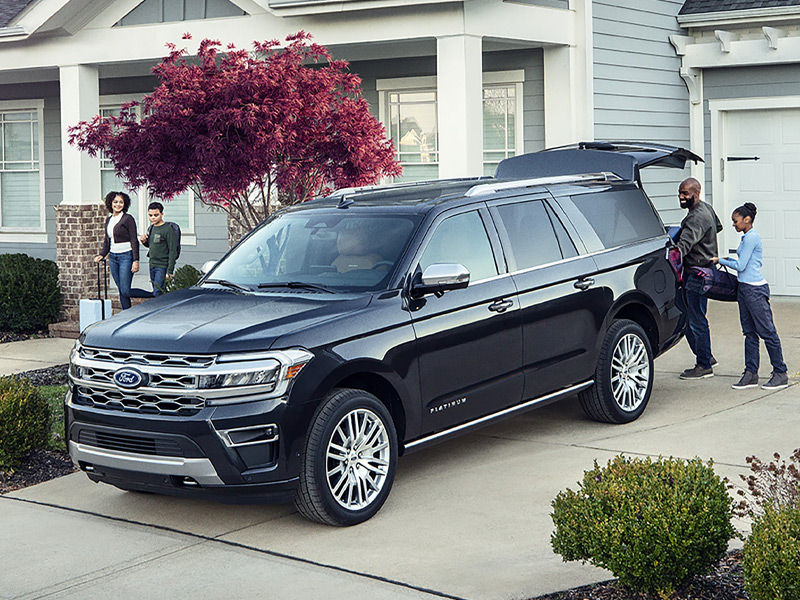 Are you just starting your family? Need extra room for a new bundle of joy? Is it time to add a 4-legged furry family member to the household? When you need space, the Expedition and the Navigator will be there to accommodate.
An SUV for Your Family
Both the Ford and the Lincoln can seat up to eight people. Did you know the Expedition is also available as a 5-seat configuration? By offering different sizes of this SUV, the Ford proves to be a good option for all families who still want to enjoy grandeur of all degrees.
For the most amount of space, you can depend on the Long Wheelbase configurations of either SUV. These models are marked as MAX in the Ford and as L in the Lincoln. They offer extended space for passengers and cargo!
However, the Expedition is available with four MAX configurations, while the Navigator has two L configurations.
An SUV Designed for You
Your family is unique, which means you'll need a vehicle that fits right in. You can easily suit your needs with one of the five trims in the Lincoln Navigator. However, if you truly want to find your perfect match, the Ford Expedition is available in 10 trims!
More trim levels to choose from helps you find the best model for you and your loved ones. After all, it is called an S(YOU)V.
▲ BACK TO CATEGORIES ▲
PERFORMANCE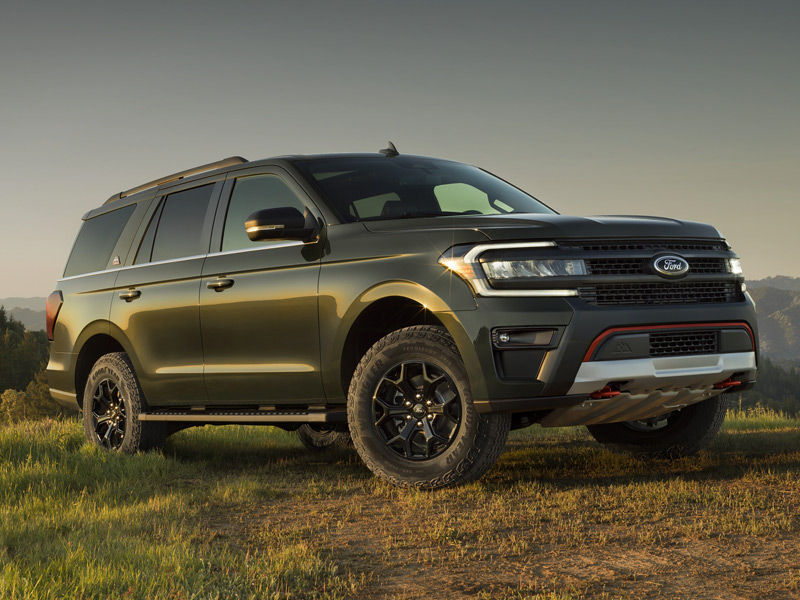 The large stature and the commanding road presence of the Expedition and the Navigator are undeniable. Both models are large and in charge, which means they need plenty of power under the hood to get them moving and grooving.
Matching Mojo
Power-wise, the Ford and the Lincoln are cut from the same cloth. Both models have a standard 3.6L V6 engine! In fact, when the Ford is equipped with the H.O. (high output) version of this engine, both SUVs produce the same output: 440 horsepower and 510 lb-ft of torque. That's enough power to take your breath away.
Similarly, each power train is paired with a 10-speed SelectShift® automatic transmission and either 4x2 or available 4x4.
Ready to Haul?
The Expedition and the Navigator have the same engine; however, the Ford offers more pulling power. Check out how much each SUV can tow when properly equipped:
Ford Expedition towing capacity: 9,300 pounds:
Lincoln Navigator towing capacity: 8,700 pounds
With a 600-pound difference between their maximum towing abilities, you can open your towing options to slightly larger toys with the Expedition.
▲ BACK TO CATEGORIES ▲
INTERIOR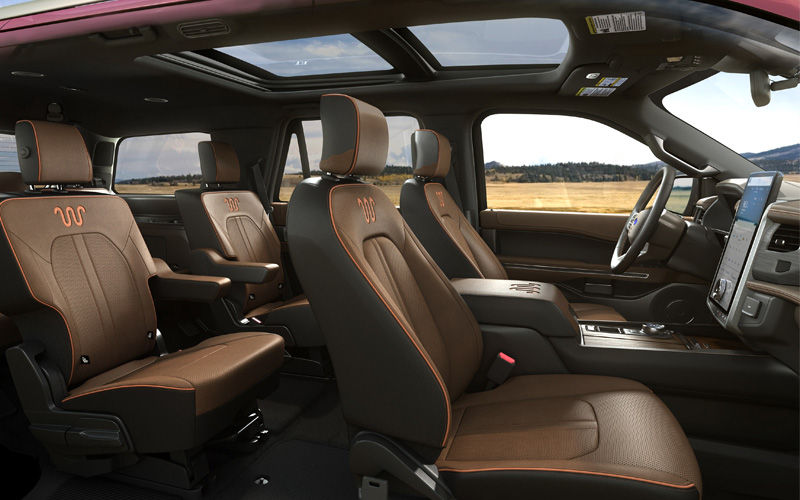 You want a vehicle that makes you feel comfortable in more ways than one. When you're behind the wheel, you want to feel cozy. You also want the groceries you just picked up from the store to come out unscathed. With generously sized cabins in either SUV, you can kick back and enjoy the ride.
Roomy Seating Appointments
If you need space for your crew, you'll find it in both the Expedition and the Navigator. These SUVs are neck and neck when it comes to passenger volume:
Ford: 171.9 cubic feet:
Lincoln: 172 cubic feet
Plus, you can enjoy 43.9 inches of front legroom with either option. That's plenty of space for even tall drivers to enjoy.
Bring Along What Matters
If you need more space for your kid's afterschool equipment or for your new Golden Retriever puppy, you'll have slightly more room in the Expedition.
| | Expedition | Expedition MAX | Navigator | Navigator L |
| --- | --- | --- | --- | --- |
| Max Cargo Space | 104.6 cu. ft. | 121.5 cu. ft. | 103.3 cu. ft. | 120.2 cu. ft. |
The difference is slight; however, those small increments of additional space in the Ford will add more flexibility and more versatility to the cabin.
▲ BACK TO CATEGORIES ▲
Ready to Decide?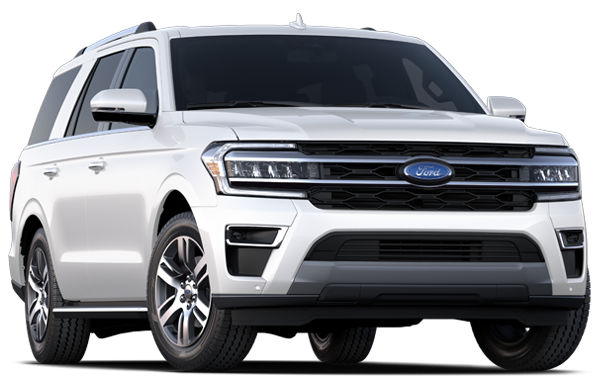 Family means everything to you, which is why your next vehicle decision is a big one. With its greater configurability, pulling power, and cargo space, we believe the 2023 Ford Expedition deserves a spot in your driveway.
You can take our word for it, or you can stop by Randall Reed's Planet Ford in Humble with the whole fam to experience Humble, Houston, and Kingwood, TX behind the wheel of this Ford vessel. Schedule your test drive now!
All of the tools you need to move forward with experiencing a new 2023 Ford Expedition for yourself are conveniently available right here online.
---